Ni la cerita terhangat yang baru, co founder Yahoo! iaitu Jerry Yang dah resign dari segala jawatan yang dia ada dalam Yahoo! dan sebagai penggantinya dia telah melantik Scott Thompson sebagai Chief Executive Officer atau CEO ke dua gitu la kan. Jerry Yang dan David Filo menubuhkan Yahoo! pada tahun 1995 dan dia telah bersama dengan Yahoo! selama 17 tahun. Memang lama sangat dah tu.
Mungkin dia ada matlamat hidup lain kot sebab tu dia hantar surat kepada Roy Bostock iaitu ahli lembaga pengarah Yahoo! dengan statement
"the time has come for me to pursue other interests outside of Yahoo!".
Lama sangat dah kot tu yang nak mencari benda lain.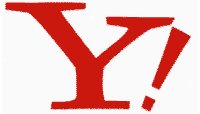 FootNote ~ Yahoo! memang tak banyak stail pon kalau nak dibandingkan dengan doodle Google har har har