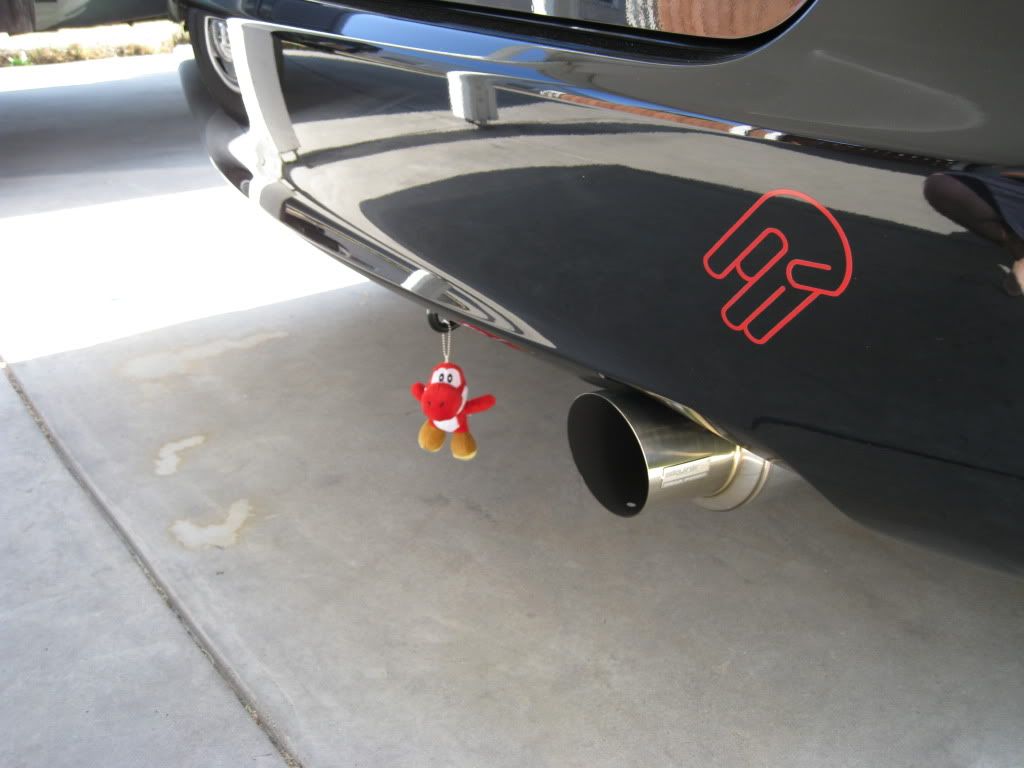 Hari tu waktu aku sedang bersenang lenang di salah satu restoran makanan segera yang mencetuskan beberapa kontroversi aku terpandang akan sesuatu pandangan yang amat menarik hati aku. Pandangan yang aku rasa kalau aku jadi anak patung tu, mesti aku terseksa sebab takut terseret ke jalan tar giler...Ada orang cakap tu
"DRIFT CHARM"
konon-konon nanti nak main drifting tu selamat la sebab ada charm, dah satu hal benda khurafat kan. Nak drifting pon pakai luck charm ke? Practice make perfect la weh.
Ada gak aku perasan yang letak kat bawah tongkat motor tu, ada yang letak kat bumper kereta so aku terpikir datang mana budaya macam ni? Kalau korang nak tahu, letak anak patung kat bawah bumper kereta atau motor adalah budaya orang Thailand. Derang percaya yang roh orang yang mati kemalangan akan berlegar-legar di tempat derang tu mati. So apa tujuaan patung yang digantung tu? sebagai satu simbolik kepada tangkal bagi mengelakkan roh orang yang mati eksiden ni tidak mengganggu kereta derang.
Come on la weh... takkan korang buat benda ni tanpa tak tahu asal usul? Pakai ikut je? Stail? hahaha lagi aku nak gelak macam celaka ada lah. Pe yang cantik kalau letak patung macam tu kat keta? hahahah tak ke kelakar? Nampak smart kejadah pe la macam tu kan.

Sabda Rasulullah saw Bermaksud: "Siapa yang menyerupai suatu kaum, maka dia termasuk sebahagian daripada Mereka" (Riwayat Abu Daud).

Kesimpulannya janganlah mengikut sesuatu perkara tanpa sebarang usul periksa sama ada perkara berkenaan mengikut syariat islam atau pun tidak.Berhati-hatilah dengan perkara seperti ini kerana tanpa kita sedar kita telah mensyirikkan Allah S.W.T.
People have been adopting the practice of hanging a doll on their bumper without even knowing why. They simply saw others doing it and wished to do it as well.
Niat nak pasang sebab nampak comel? watta fa
FootNote ~
Did I miss something? Since when has it been cool to hang dolls on the back bumper of your car?